Percy's Father's Day Gift Guide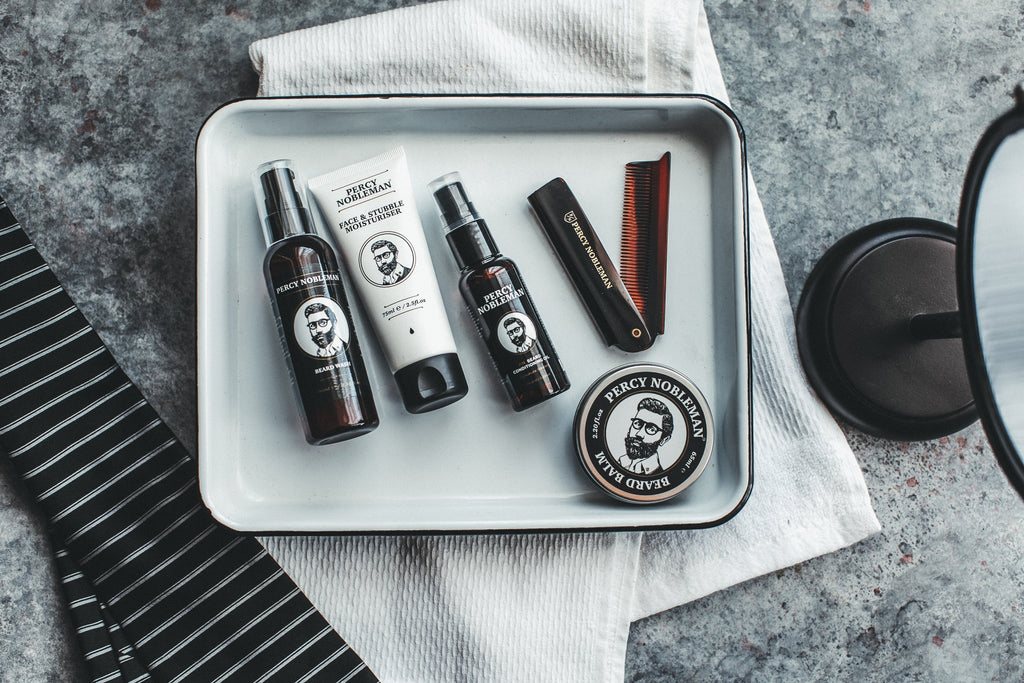 Greetings, my fine friends,
If you're on the quest for the perfect Father's Day gift this year, you need look no further.
Whether it's your father, grandfather, partner, or another significant gentleman, with this tailored guide, you're sure to find something to honour every remarkable chap in your life. What's more, you can get 20% off all my kits until June 19th with the code GIFT20!
Without further ado, let us commence...
The Practical Father
NEW Age Defence Kit, now £20 with code GIFT20
Is your father a gentleman that's driven by results? Then my Age Defence Kit may well be the perfect gift for him this Father's Day. This skincare kit features a unique trio of modern skincare innovations, including the Charcoal Scrub, Age Defence Serum, and Age Defence Moisturiser, designed to rejuvenate the complexion of a true squire.
This vegan-friendly assembly of products has been crafted with diligence to suit a range of skin types. This kit is formulated with an expert blend of active ingredients, including Hyaluronic Acid, Vitamin C, and AHA's, designed for gentlemen wanting to age gracefully with healthy-looking skin.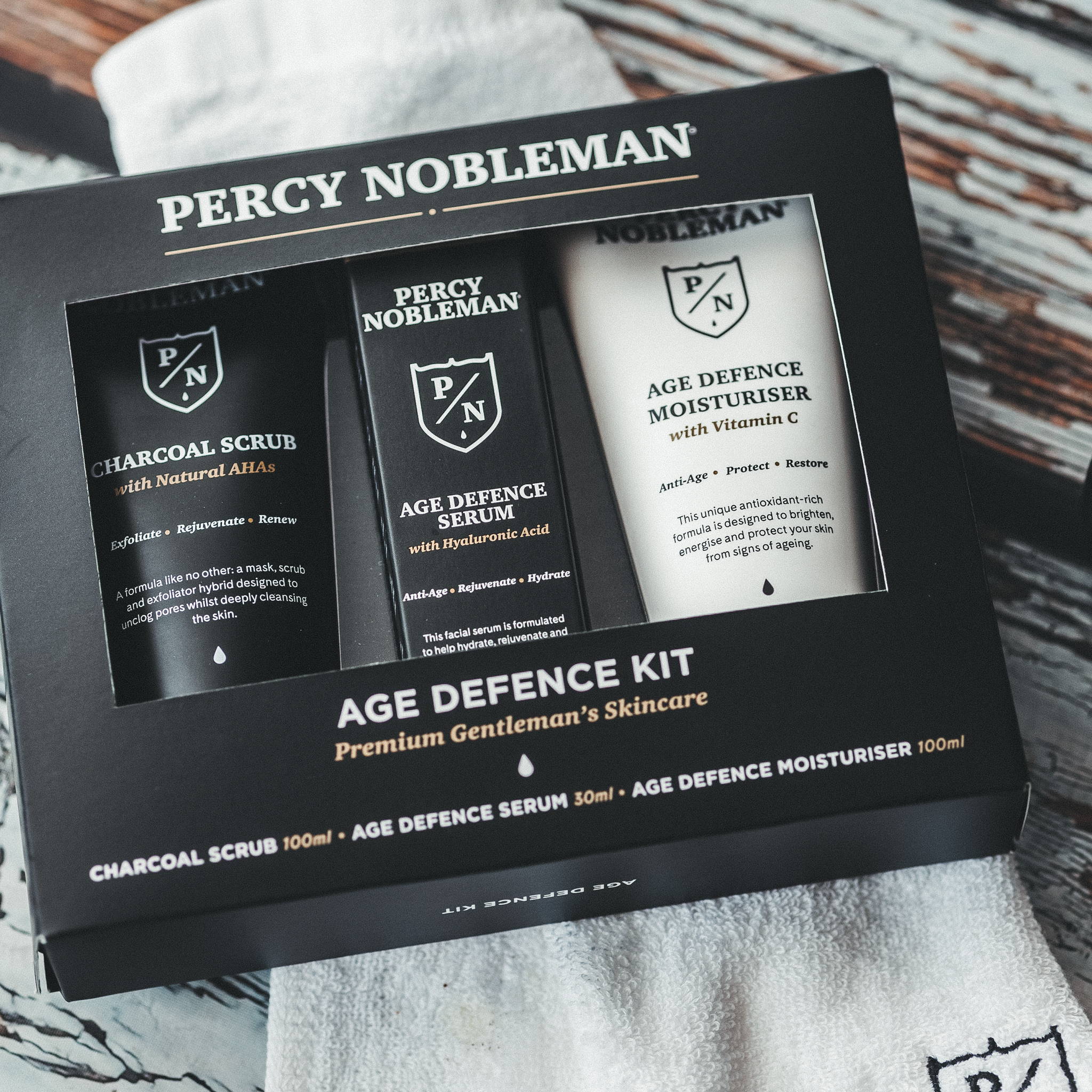 ---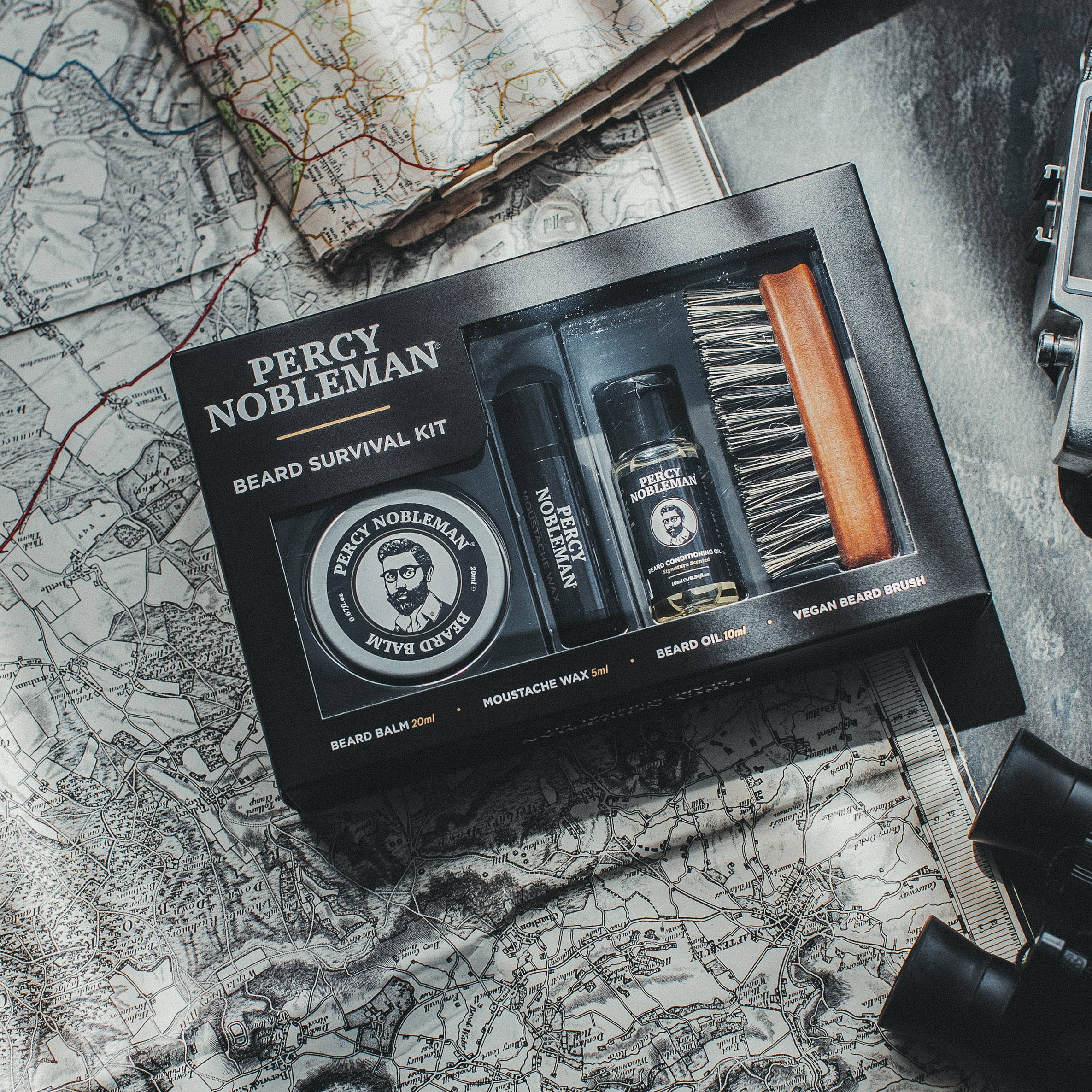 ---
The Father Who Loves to Travel
Beard Survival Kit, now £16 with code GIFT20
Your father can travel the world whilst keeping his adventurous hairs at bay with the Percy Nobleman Beard Survival Kit. This handy kit includes pocket-sized versions of the bestselling Beard Balm, Beard Conditioning Oil, Moustache Wax, and a miniature Vegan Beard Brush for styling on the go.
This trusty giftset ensures the preservation of decorum, even during the most outlandish adventures. The Beard Balm and Beard Conditioning Oil will defend against wild, untamed facial hair, whilst the handy Moustache Wax allows for your father's chosen style to remain in place all day.
Complete Beard Care Kit, now £39.20 with code GIFT20
Your father can start the day on a steadier foot with the perfect grooming regime. The Complete Beard Care Kit includes the illustrious Beard Wash, Beard Balm, Folding Beard Comb, Signature Beard Conditioning Oil and Face & Stubble Moisturiser. Ensure all bases are covered when it comes to beard care!
Allow your father to reach the true potential of his beard with this complete care system that cleanses, moisturises, conditions, tames and styles. This kit will exceed the expectation of even a connoisseur of grooming.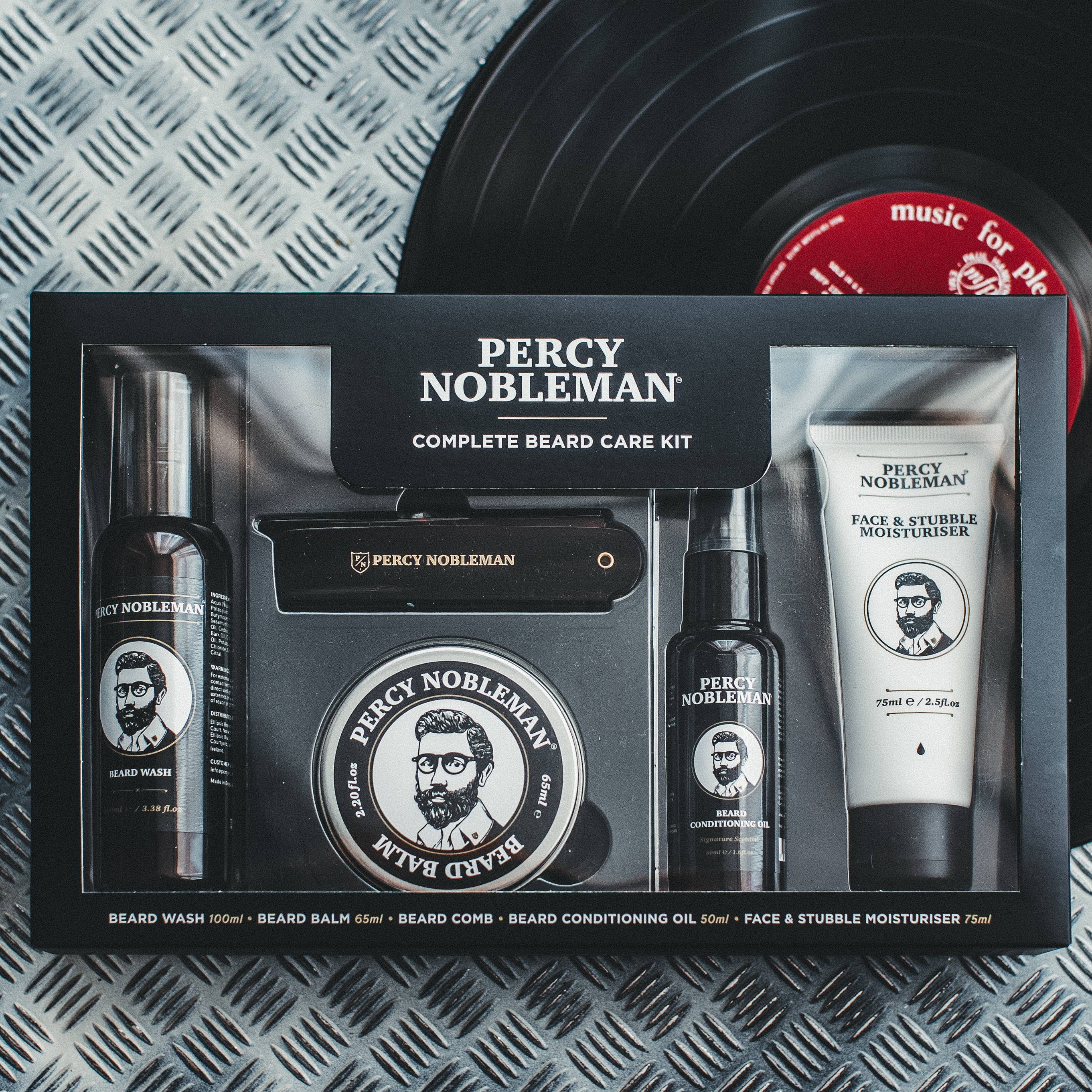 ---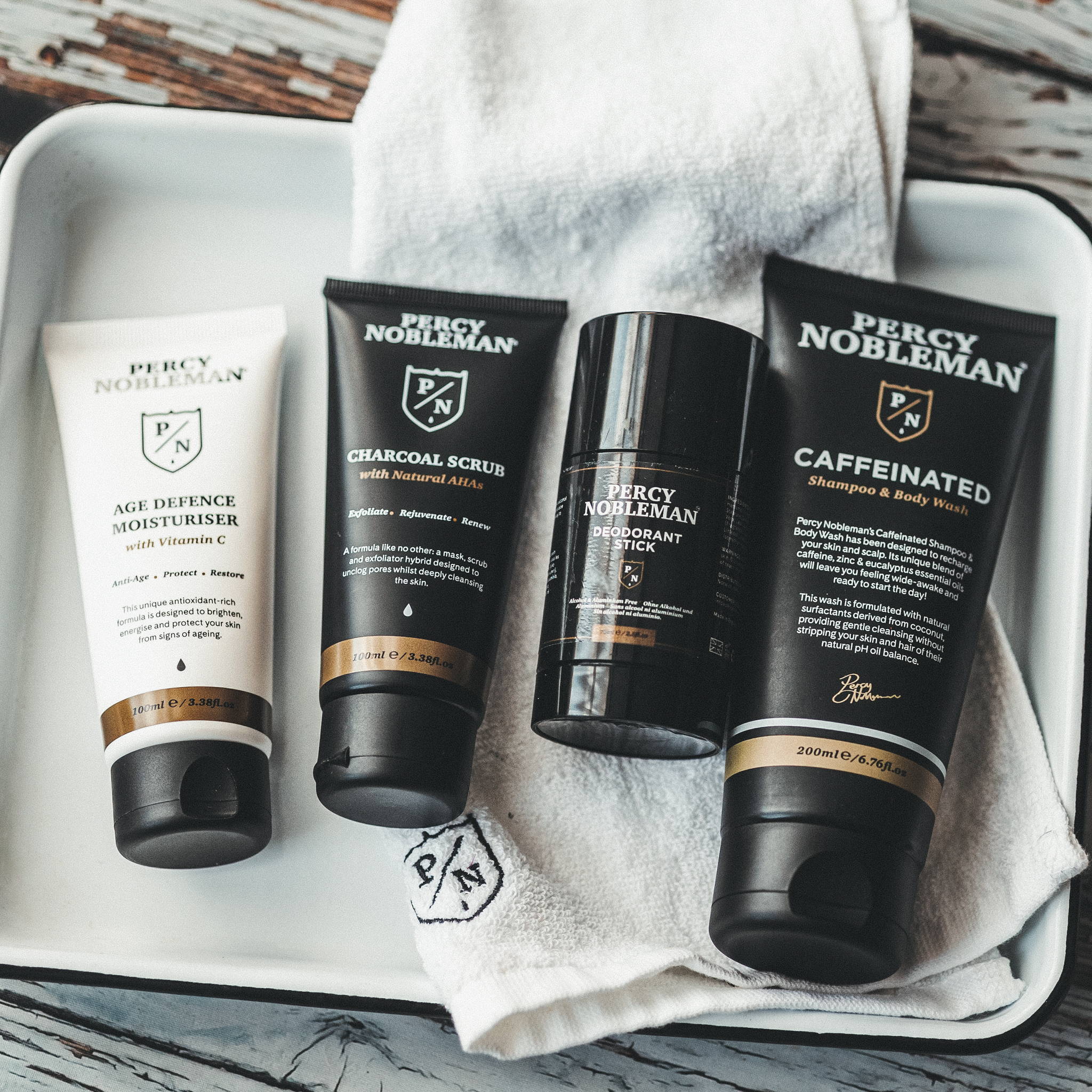 ---
The Athletic Father
Everyday Essentials Bundle, £40
Featuring my bestselling natural Deodorant Stick, this bundle has everything any father requires to keep up with his active lifestyle. Also included is my brand new Charcoal Scrub and Age Defence Moisturiser, Caffeinated Shampoo, and a 100% cotton Face Towel: a complete post-workout regime.
Whether your father is a bearded or clean-shaven gentleman, these everyday essentials will allow him to continue you on his sporting quests.
The Moustache Obsessed Father
Beard & Moustache Scissors, Moustache Wax and Beard Wash, £44
If your father's moustache is his pride and joy, I have the most impeccable trio of products to fuel his fixation! My Beard & Moustache Scissors, Moustache Wax, and Beard Wash are the perfect combination to groom, style, and cleanse with class.
Handcrafted in the mountains of Italy, the Beard & Moustache Scissors provide a precise cut to keep your father's facial hair preened and perfected. And after a day of styling with my Moustache Wax, the Beard Wash will cleanse without stripping one's beard of its natural oil balance. This assembly of products will answer your father's grooming prayers.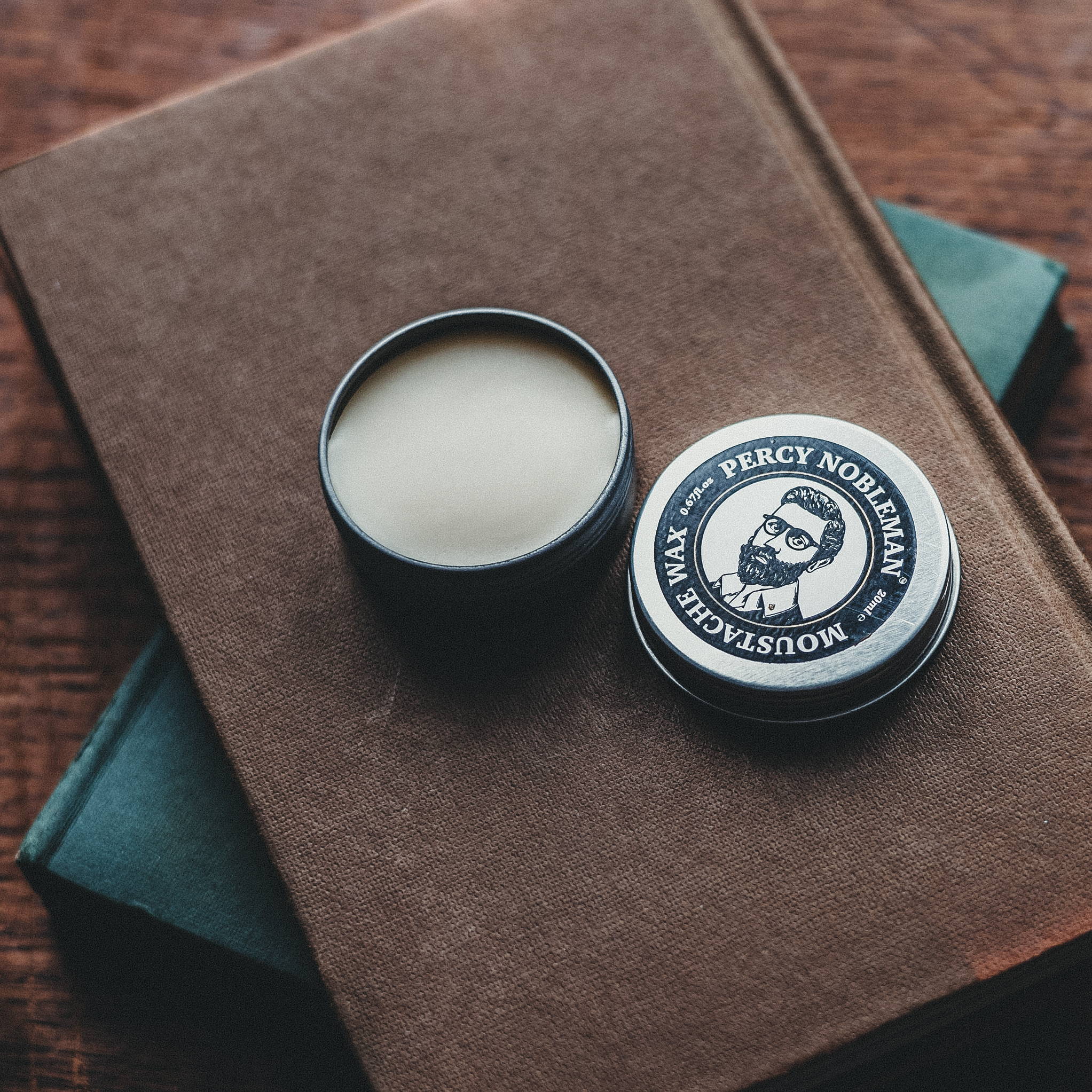 ---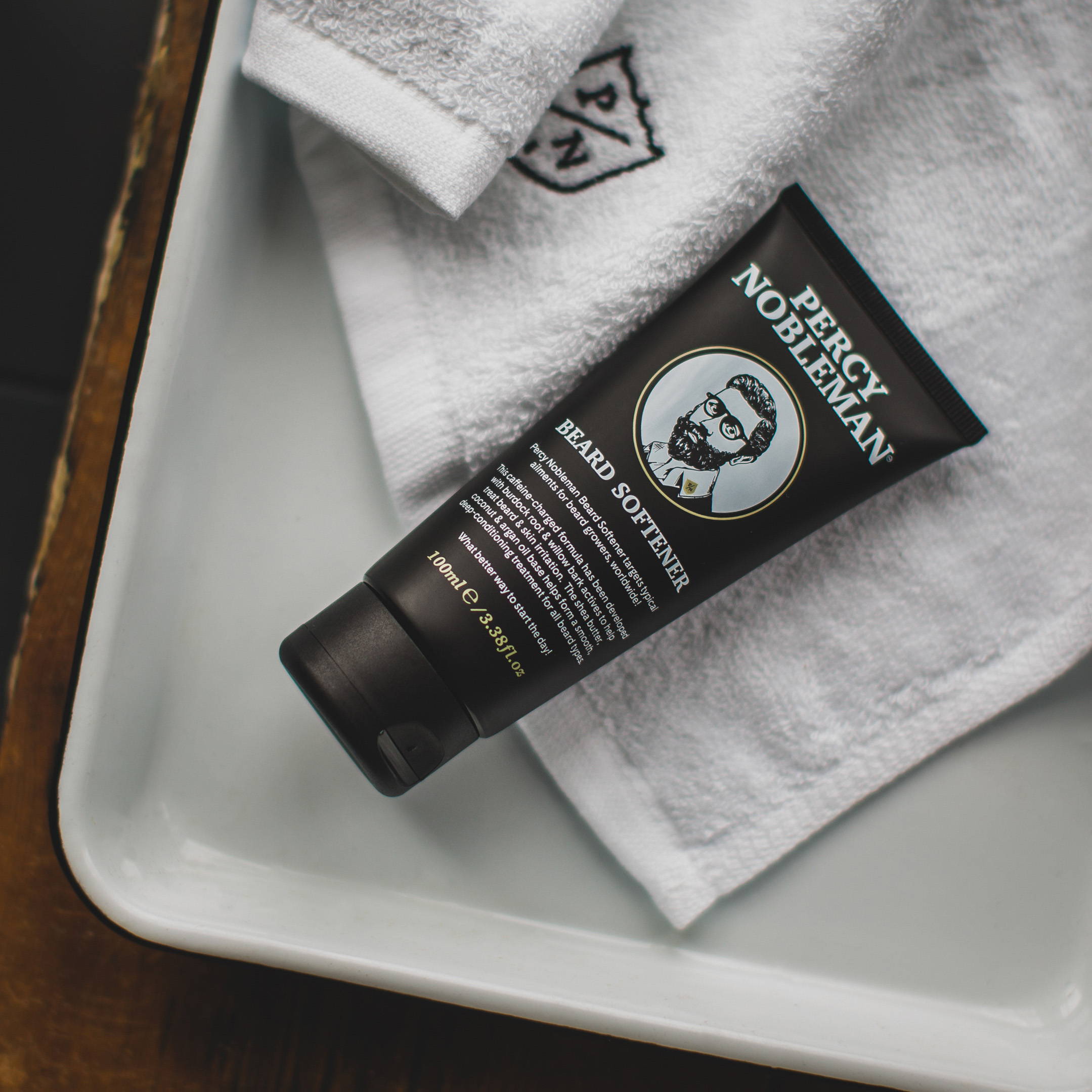 ---
My Beard Softener is the perfect solution for any father that's always on the go! This innovative product tames and conditions all in one, so a gentleman's beard never holds him back from the day ahead.
Burdock root and willow bark help to treat beard and skin irritation, whilst shea butter, coconut, and argan oil help to deeply condition, solving all of your father's facial burdens. Designed to be used in the shower or bath, this deep conditioning treatment will save your busy father's precious time.
Becoming a father is possibly one of the greatest gifts in life. However, it's no lie that the first few months can be an emotional whirlwind. So, my Renewing Eye Cream is the perfect Father's Day gift to rejuvenate even the most tired of eyes.
Featuring a unique blend of caffeine, peptides, allantoin and betaine, this eye cream aims to battle the early signs of ageing. Ideal for any gent about to begin his new quest into fatherhood.
The value of a gift is not determined by the money spent but instead by the benevolent thought behind one's intentions.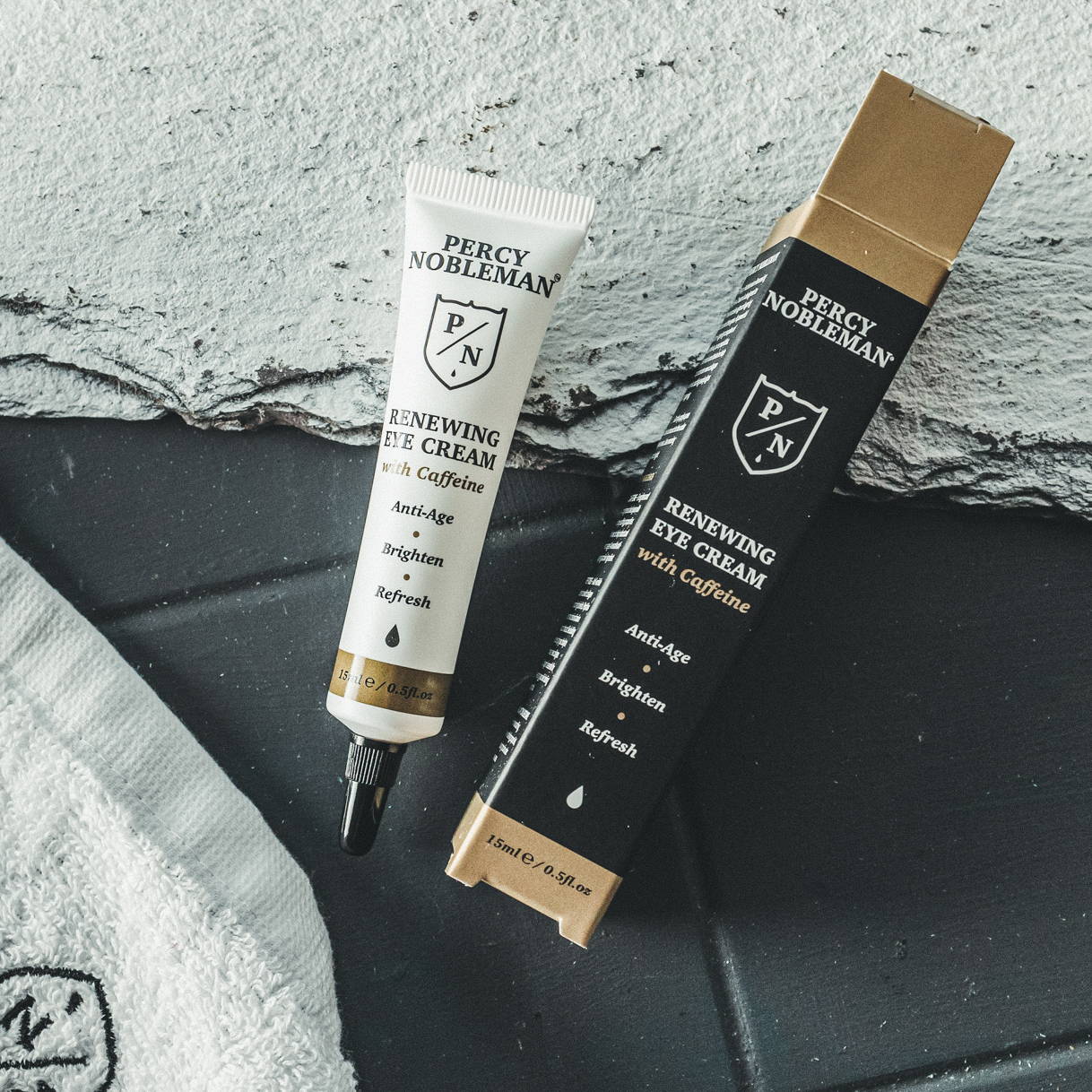 ---
I hope I've been able to guide you in the right direction when it comes to gift giving this Father's Day!
Your friend,