5 Essential 'Must-Have' Grooming Products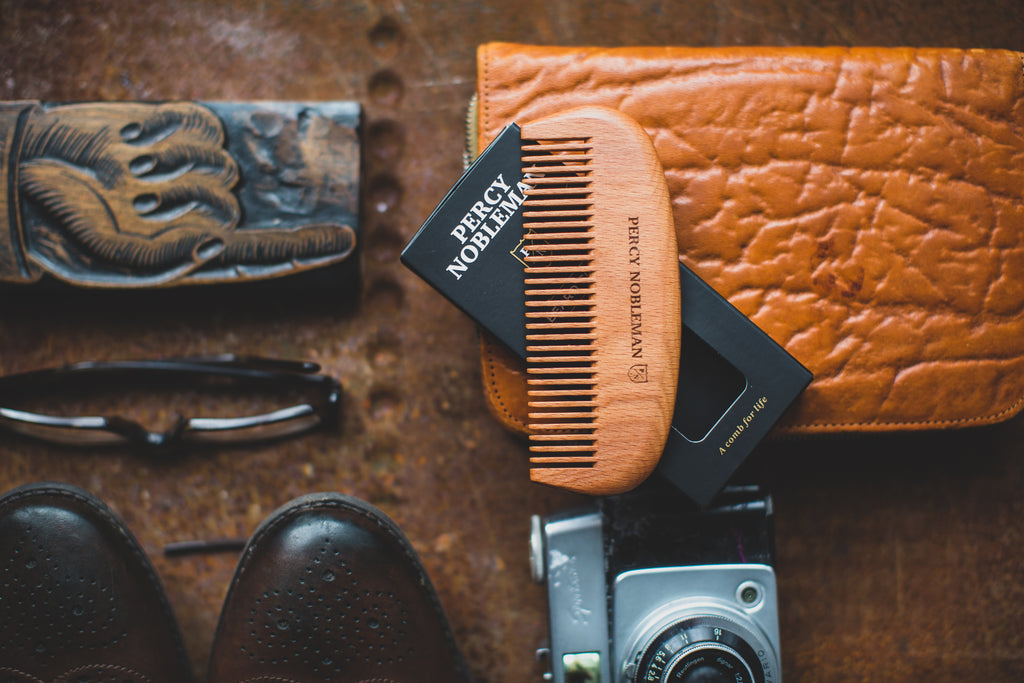 "How should a man be capable of grooming his own horse, or of furbishing his own spear and helmet, if he allows himself to become unaccustomed to tending even his own person, which is his most treasured belonging?" Alexander the Great.
So, have you recently taken an interest in keeping a close eye on your appearance? 
Good chap! Keeping yourself well-groomed and looking smart shouldn't take hours every morning, but mere minutes. 
These minutes you take will compound and make a huge difference to your life!
Unsure of where to start? Please take my advice and look into these carefully selected "must-have's" in men's grooming.
A comb is a trusty companion. A tool used for centuries to maintain your locks and appearance. A little hair product and a quick comb goes a long way in looking smart. Quick tip: Don't forget the back of your hair!
Thick, thinning, straight or curly. Whatever your hair type, there is a plethora of different products out there to suit your style. Even if you're after the natural look, applying a small amount of product to texturise and eradicate the fluffy, wispy bits of hair each morning will make a difference! 
Avoid smelling like the plague and wash your hair and body regularly, especially after exercise. Worried about a thinning patch? Keep your scalp recharged with a Caffeinated formula. Massage your scalp when washing.
However you keep your facial foliage, a daily remedy for moisturisation, softening and control is essential! Don't forget to keep it well trimmed and groomed!
There is an attractiveness of not only wearing a good fragrance but finding one which compliments you as an individual. Don't overdo it, mind. Apply a small amount to your neck and wrists, each morning and you'll be good as gold!
So, you've got the note: look after yourself gents! Or, as I like to say, keep it well groomed!