Announcement! 2018 New Product Development!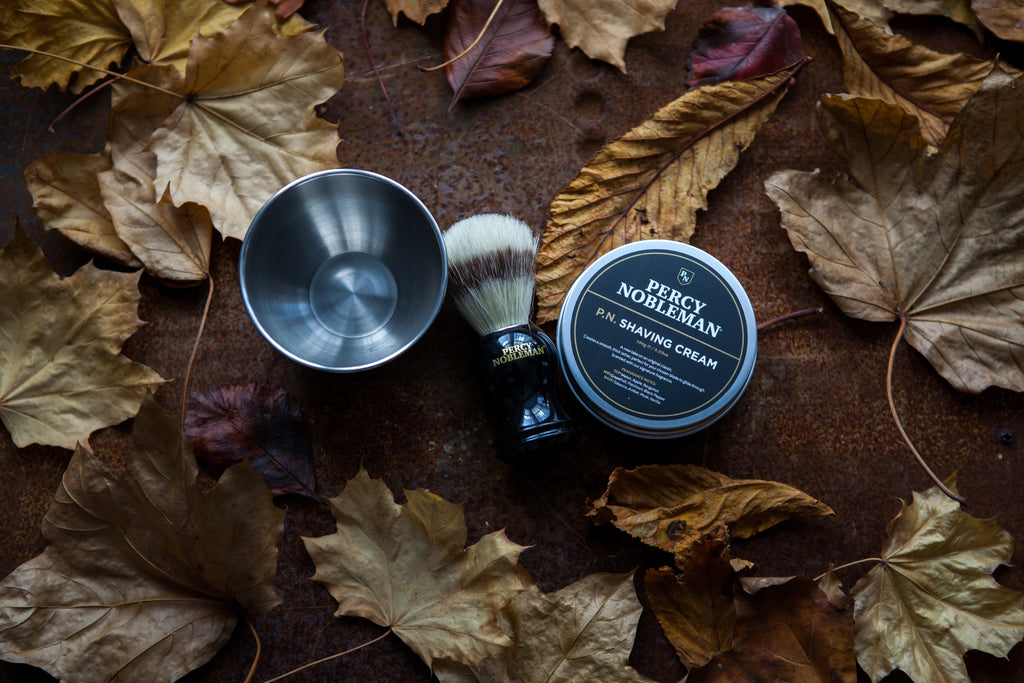 "Not only are the most marvellous events collaborated by plain facts of the present day but that these marvels (like all marvels) are mere repetitions of the ages."  Herman Melville. 
Developing men's grooming products is my life's work; the Nobleman traditions of the past, lovingly recreated for the noble men of today.
Nostalgia plays a huge part. Each product takes influence from the aesthetics of yesteryear with the addition of cutting-edge functionality. Modern antiquity if you will! 
(…as you may have noticed…) I remain fascinated by the past. Not only in its influence on the designs of the present, but in its ability to repeat. The cyclical nature of style in society shows an understanding and appreciation for true quality.
This key influence is the reoccurring theme in this year's offerings as I look to bring the "good old days" back to the present.
Please take a moment to read on... 
Cleanse - Moisturise – Condition – Tame – Style
This set will ensure that your beard is looking smart, healthy and conditioned. Cleanse using our Beard Wash without stripping your beard of its natural oil balance. 
Moisturise your skin and stubble to support healthy beard growth with our Face & Stubble Moisturiser. Condition and nourish your beard with our world-renowned Signature Beard Conditioning Oil.
Complete your look, tame and style using our Beard Balm & handmade Beard Comb. 
This Traditional Shaving Kit is a combination of innovation, grooming expertise and good old-fashioned nostalgia, bringing together everything required to achieve the perfect shaving experience. The art of shaving is not what it once was - and we'd like to take you back!
Our handmade Shaving Brush is designed for use with both our Shaving Bowl and Shaving Cream to provide ease of application and help to produce a silky-smooth, beautiful shave.
Begin your own traditional grooming adventure today!
Safety Razor (Black / Double-edge)
Introducing Percy Nobleman's Safety Razor, ideal for both amateur and expert! This razor is handmade to the finest detail, comprising the best elements of both old and new to create a sleek, stylish take on the classic designs of yesteryear.
Using a safety razor is a brilliant way to both minimise every-day plastics, whilst saving on expensive blades! This razor comes complete with a pack of 10 blades to get you started.
Ideal for men who want a well-defined neckline or the desire to indulge in a moment of perfect nostalgia.
Percy Nobleman's Shaving Brush is a new take on an original classic.
This brush has been designed for precision application of shave cream to help achieve a smoother, sharper, closer shave. The soft bristles with ensure an even spread of cream, protecting your skin during shaving to the Nth degree!
This Shaving Brush will help improve each shave, completing the Percy Nobleman traditional shaving experience.
Until next time. 
Yours,