Percy Nobleman's New Signature Scented Beard Oil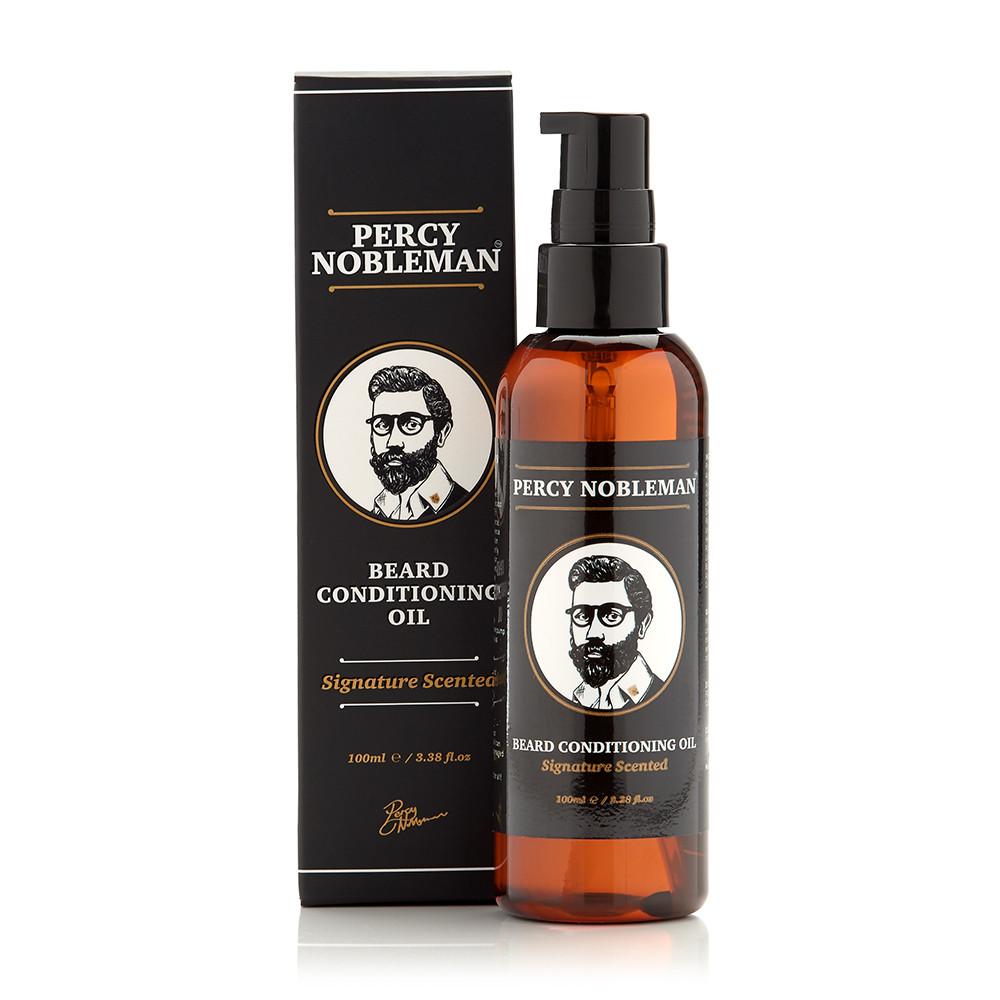 How principled should the modern man be, you ask?
With great beard, comes great responsibility, and with this there is always one thing that springs to my mind.

"The Fool Speaks, The Wise Man Listings"

One thing that I love most about running this business, is how close I am to my customers and how I have the ability to understand what they want when it comes to developing new ideas and formulations.
I refuse to cut corners when it comes to sourcing the finest natural ingredients, and I always strive to achieve the very best results when formulating my products.


Today marks a proud moment in my continued quest to achieve grooming perfection. Gentlemen, please let me introduce to you my Signature Scented Beard Oil.
Free from synthetic ingredients such as mineral oil, silicone and parabens, my brand new Signature Scented Beard Oil harnesses a higher concentrate of Argan, Almond, Jojoba, and Avocado oils.
It is also blended with Marula Oil which is packed full of anti-oxidants to help your beard stay softer and more tamed than ever before.
Don't worry, the oil is still light in viscosity and absorbs quickly like the original.
The most impressive change to the formulation is the inclusion of one of the world's first "naturally derived silicones".
This natural technology has never made its way into a beard grooming product before, which makes ours truly unique.
And what's best… The science behind it, leaves a silky soft feel with little oily residue, within a matter of minutes! Elementary my dear, Nobleman!


At this stage you might very well be wondering about the fragrance. I wanted to create something very special, a fragrance befitting of today's modern gentleman.
I've been working tirelessly over the past 18 months to develop it. It's moody, musky, seductive and sweet.
This also features in our recently released Signature Fragrance, which is exclusively available on percynobleman.com
Our unique fragrance notes are as follows:

Top: Melon, Apple, Bergamot

Mid: Grapefruit, Patchouli, Black Pepper

Base: Tobacco, Amber, Musk, Vanilla
Words, however, can only go so far - the proof is very much in the pudding.
Or, in this case, in the fragrance!
So, what are you waiting for? Now is your chance to try my new and improved formulation. You will not be disappointed, I will vouch for that! Just look out for the "signature scented" note on the label. 
 That's it for now folks!
Yours,