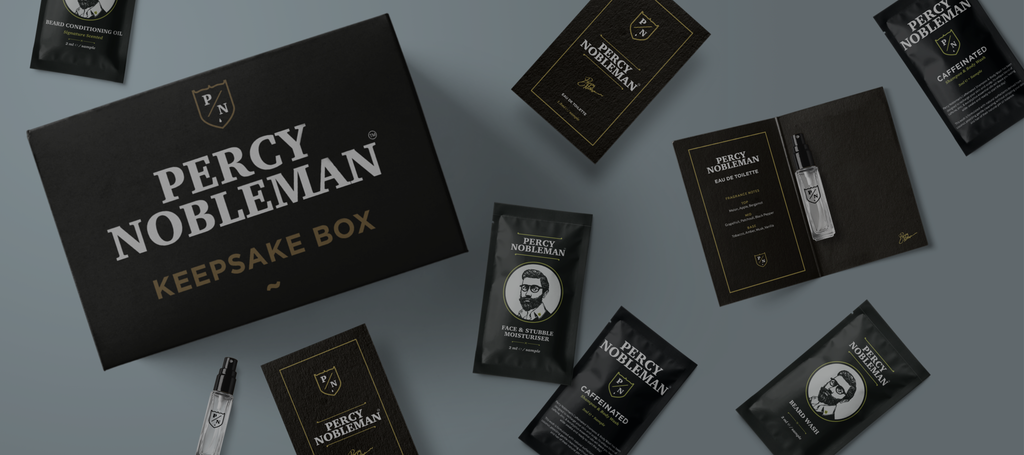 "Be kind, for everyone you meet is fighting a harder battle." Plato.
Dear fellow Nobleman,
Good news! Spring has (finally) sprung and I can feel it in my step! With the news awash with sombre contemplations, I'm here to try and patch things up a little… hopefully, the good weather will do the rest!
Last year, after many long evenings, the idea of a "keepsake box" came to me. I thought, wouldn't it be brilliant if for each order we receive, we give a little something extra to share some noble cheer! 
Keepsake. noun. A small item kept in the memory of the person who gave it or originally owned it.
What is this box I speak of?


Percy Nobleman's Keepsake Box is a hand-picked assortment of the finest men's grooming samples and miniatures.
This pocket-sized set is designed as a gift or keepsake, for you to pass onto a friend or family member.
In this ever-changing world, it's easy to forget that small acts of kindness can do wonders. We encourage you to spread some kindness and give this box to someone in need of a grooming pick-me-up!
While we have been busy launching our new website (please take a look here) we have decided to include a "keepsake box" with each order, alongside offering 25% off our complete range, this bank holiday weekend!
Time to spread some cheer!
Happy Easter.
Your friend,
Percy