A Free Gift from Percy Nobleman this Christmas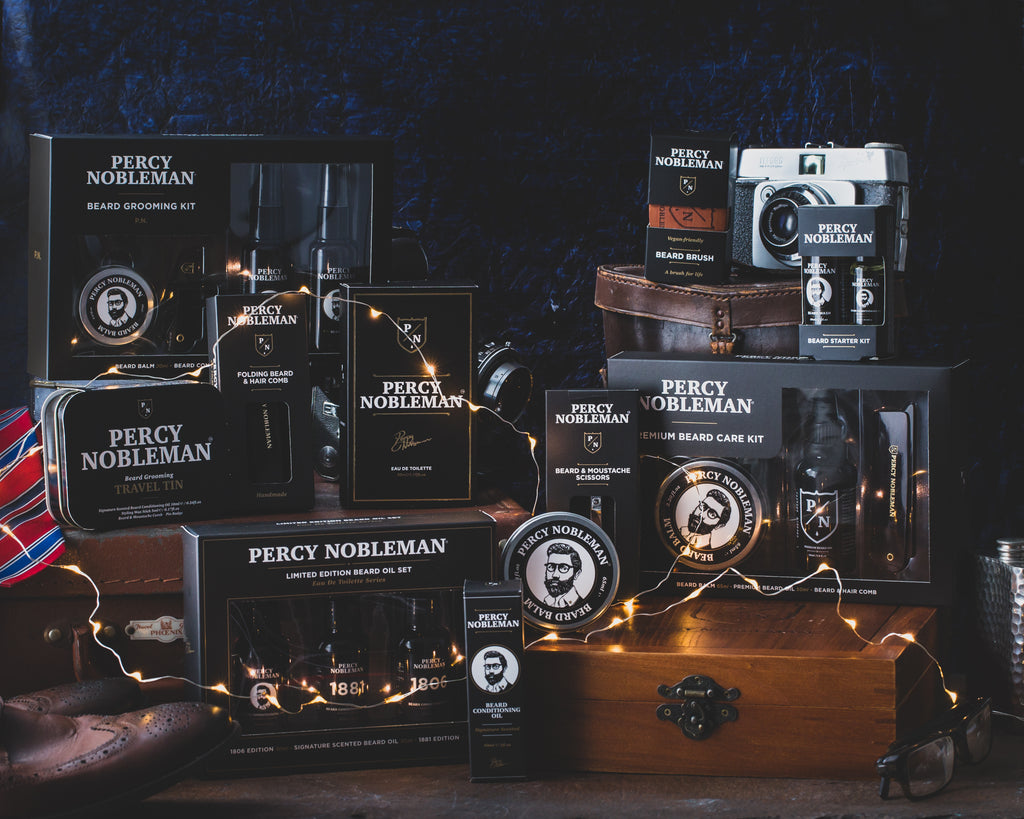 "We make a living by what we get, but we make a life by what we give." -  Winston Churchill 
Dear Fellow Nobleman, 
The season's festivities are underway, and I am reminded of how remarkable it is to spend such quality time with my closest friends and family.

As you well know, the predilection for gift-giving has passed from Nobleman to Nobleman, and what better time for it than Christmas! I've put together two special offers I hope you will be delighted by;
When you spend £20, receive a free Folding Beard & Hair Comb; perfect for the travelling gentleman with its handmade pocket-sized design. A classic piece, you can't go wrong by giving it as a gift or adding it to your own collection.
Even more impelling; when you spend £50, I'll gift you my original Beard Grooming Kit. Perhaps you have a friend in mind who is ready to start their bearded adventure, or another running low, or perhaps one about to set off on their own quest abroad! Keep them looking sharp! Maybe this one's for you, to stay trim during the coming celebrations.
Once you've crossed the threshold on our website your gift will promptly pop up. You can move straight to the checkout, or if you're still having a peruse, simply click Add Later. But remember – If you'd like your free gift, you must checkout by clicking the present icon in the bottom right-hand corner of your screen.
Let us spread some Christmas cheer! Click here to shop now.
Yuletide wishes,
Your friend,
Percy