Why I've Released an All-Natural Hair and Beard Wax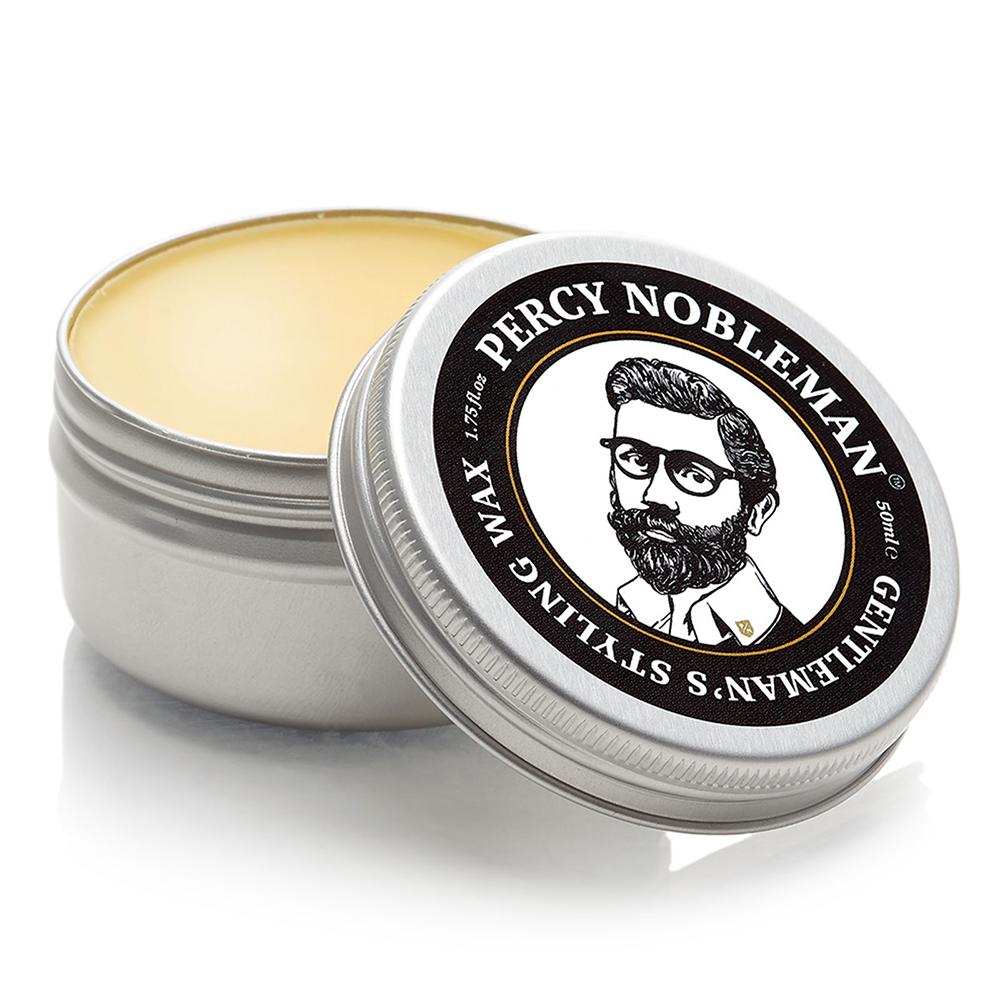 Good day fine Sirs, brothers of the bristle, warriors of whiskers and champions of chin-fibre!
Hasn't time flown since I unveiled my Moustache Wax to the world?
I'm proud to announce that since then I've been working hard behind the scenes to develop my brand new beard and hair wax, and today I'll be explaining a little about the creative process, what it is and also how to achieve the best results when using it.
So what exactly is it?
My new Gentleman's Styling Wax is a fine blend of Beeswax, Coconut and Jojoba oils hand-crafted to create a multi-purpose hard wax with the aim of achieving a slick, traditional hold for your hair and beard.
Even better still, it's been designed so that not only will it leave you in control of your hair, it's also re-workable so that you can style and re-style at will, even when you're on the go.
The fine blend of all-natural ingredients that make up my new wax is finished off with a pleasant hint of bergamot, so your hair will not only look good but smell great too.
Where some products of a similar nature on the market can leave a sticky residue, my pocket-sized companion will leave your hair clean and clear of gunk all day long.
In short, if you've been scouring the market for a natural product for your hair and beard that leaves you in full control with minimal fuss, then look no further.
The answer is Percy's Gentleman's Styling Wax. Game, Set, and Match.
Beard Wax Vs. Moustache Wax: Deconstructing a common myth

 
One question I get asked a lot is: 'Percy, aren't beard and moustache waxes much of a muchness?'.
The answer is both yes and no.
Whilst both my moustache and beard waxes are essentially beeswax-based, there's a subtlety to the formula between the ingredients of the two that defines their use.
The ingredients I have selected for my new beard and hair wax were specifically chosen and tested to achieve success on slightly longer hair for a firm, slick, traditional hold.
Whilst both waxes are built with the same principals in mind, my new Gentleman's Styling Wax has been created with a slightly softer formula due to the composition of the oils.
It's the infusion of coconut oil that really sets the difference between the two, as on warming up my new wax in your hands it becomes workable in seconds.
My beard and hair wax is specifically designed for the purposes of styling and re-styling on-the-go, whereas my moustache wax is constructed from a more robust formula unsuited for longer hair.
Using the Gentleman's Styling Wax results in a very natural looking finish.
You'll be in full control of your beard, and it won't look like it's full of product. What more could you ask for?
It's always important to be prepared...and even more important to be using the right products for the right purpose.
My waxes and oils are gentlemen's tools, studiously designed with a very specific purpose in mind.
If you want to achieve the best results then you'll need to arm yourself accordingly.
Beware The Parabens My Son
Here at Percy Nobleman my customers always come first, and nothing is more important to me than making sure all my products are tested throughly before release.
You may have heard the word 'parabens' knocking on the news or social media recently.
These are nasty chemicals found in certain cosmetics that have been linked to all sorts of ailments and disease.
Fear not though my bearded friends, I have never and will never include such rot in my products.
All my ingredients are lab-tested to make sure of this, and my new wax is made from 99% natural ingredients, so you won't find anything untoward in there!
Tips and Tricks
In terms of preparation, I find the best thing to do is heat up the tin for a few moments with a hair-dryer or leave to warm for a while on a radiator.
Use our wax in your hair in conjunction with Percy Nobleman's Beard Conditioning Oil. This will give an incredible shine and hold to your hair.
Scoop the wax out with the back of your thumbnail and warm in your hands before application.
A Final Word of Thanks
Finally, I'd like to give a huge thank you to all my bearded brothers and moustached maestros for your continued support.
I'd love to know what you make of my latest product, so once you've used it drop me an email to let me know of your experiences.
Until next time.
 Yours,